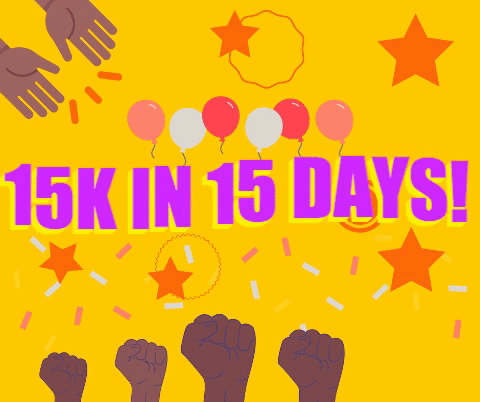 This year we hit the five-year mark as an organization! These years have been full of leadership development, growth, struggle, community building, and dozens of interventions that have activated hundreds of young people from across the state. The past five years have been incredible, and we want to raise the stakes for what's possible in the next five years.
To celebrate this moment we're asking for your support in reaching our goal of 15k in 15 Days. By raising this amount, we'll be able to cover 6% of our budget and stipend 30 fellows for a semester! Since 2013 Ignite NC has trained over 250 fellows to take action and be the leaders to bring about a new vision for our state. A vision that prioritizes the needs of people over profit.
None of this is possible without the support of local communities and individuals offering what they have to further youth-centered movement building.